An Important Message regarding Covid-19 and Our Office

We wanted to let you know that we continue to take emergency appointments and are now able to expand our services with very specific guidelines in place to ensure your next visit with us is a safe one.
Your oral care is our number one priority and we can't wait to see you. If this is an emergency, please call us. 1-778 401-4001 . We have doctors on call for after office hours. For a your routine appointment (such as cleanings), we are still somewhat limited in the appointments we can offer, please bear with us as work diligently to provide service for all of our patients.
---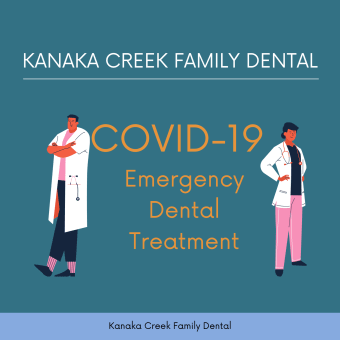 Our practice undertakes industry best-in-class infection prevention and control measures, and we strongly believe that with sufficient protective measures in place, a dental practice represents a safe and low-risk environment for our patients.
Finally, we would like to share with you the precautions we have mandated in our office to ensure your visits is safe.
For every staff member, we check temperatures daily and screen for any COVID 19 symptoms.

For every patient, we screen in advance for COVID-19 symptoms and ensure appropriate personal protective equipment for all staff members.

To reduce the number of items and touch surfaces exchanged in the office we are implementing paperless forms that can be easily filled out of your personal mobile device and tablets.

To continue social distancing measures, we have set up a virtual waiting room for patients to wait outside/ in car and text to check in.

Between patient visits, we clean, disinfect and sterilize rooms, instruments and all surfaces in our procedure rooms and operatories.

In the reception/waiting area, we continually disinfect all surfaces and provide hand sanitizer to both staff and patients.

High touch areas and restrooms are clean after each use to ensure common areas are fully sanitized.